Register for "Sharpen Your Skills 2019" - Medical Device Development in the MDR Era
Sharpen your Skills 2019
May 21st, 2019 | HWZ University, 3 minutes from Zürich Main Station


Compliant and Efficient Medical Device Development
An impossible combination?
Join us to gather concrete and practical advice on how to meet trending medical device development challenges in 2019.
We have called on a group of experienced industry expert to share their latest best practices on how to eliminate problems with you.
Register now to reserve your seat!
We look forward to see you at this event. If you have any questions or information requests, please don't hesitate to This email address is being protected from spambots. You need JavaScript enabled to view it..
---
Key Learning Objectives
The way to MDR: real world experience
The MDR transition window is closing. Manufacturers, Notified Bodies, and Distributors are working vehemently to reach the opposite shore in one piece.
An excerpt of the experience of adapting to these new requirements, including hints and best practice are presented in this session.
Presented by: Hansjörg Riedwyl, CEO, ISS AG
Hidden cost drivers in clinical investigations - the importance of strategy
Market access and approval is more dependent than ever on clinical data. Getting your clinical trial design right, in time and within budget, is one of the most important steps.
This session focuses on the importance of collaboration with regulatory and clinical operations experts to minimize the risk for delays as well as the costs.
Presented by: Carin Nilsson, Partner, Confinis CPM
Computer System Validation CSV – between ZERO and HERO
How to best handle the conflicting expectations from Management, IT, Quality Department and (last but not least) the Auditor?
Gerhard Dariz provides deep, real-world insights from corporate practice and show possible strategies to survive this area of tension.
Presented by: Gerhard Dariz, CEO, Inmedis GmbH
Clinical Evaluation and Post Market Clinical Follow-Up under MDR
MDR introduces important changes in expectations on how to demonstrate device safety and performance prior to market access.
This session provides an overview and hands-on examples of the Clinical Evaluation and Post-Market Clinical Follow-Up processes under the MDR.
Presented by: Dr. Autumn Lang, CEO, Confinis CPM
Automated Design Control Documentation
Machine Learning. Digitalization. The future holds a promise of machines performing more and more of our daily tasks. However, many of us are still putting Design Control Documentation together character by character. Can the Design Control Documentation be automated? What would that look like? What are the limitations?
Presented by: Karl Larsson, Medical Device Documentation Expert, Aligned AG
---
Time and Place
Date: Tuesday May 21st
Time: 08:15 - 13:30
Place: HWZ University, Zürich
Presentations are held in German. Slides written in English.
Target audience
This event is aimed at medical device development professionals, project managers, QARA professionals, R&D personnel and other industry professionals engaged in medical device development.
Registration
We are looking forward to see you at this seminar!
Registration Fee: 125 CHF
30% early bird discount for registration before May 1st.
---
Location
Address: HWZ Hochschule für Wirtschaft Zürich, Lagerstrasse 5, Zürich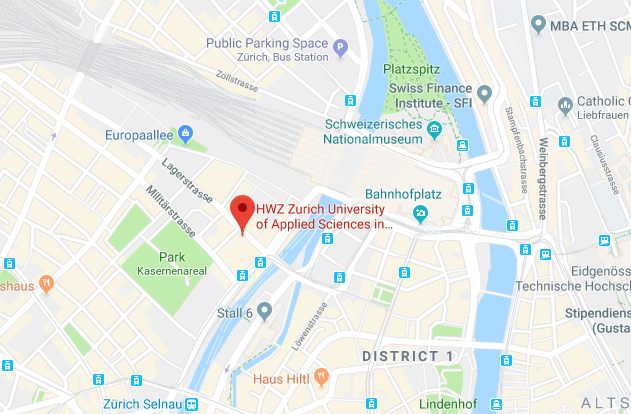 About Aligned AG
Aligned AG provides Aligned Elements, a Medical Device ALM system that accelerates and ensures compliant Design Control documentation for medical devices. We assist our clients in developing regulatory compliant products within shorter time-frames, to lower costs and with higher confidence.
This event is a collaboration between Aligned AG and Health Tech Cluster Switzerland.