Document Management
Version Management of documents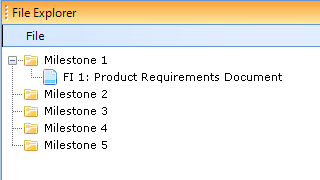 In the end, your DHF content will eventually consist of documents. Aligned Elements places an integrated Document Management system at your disposal.
Each document is carefully version controlled using the same revision mechanism as all other Design Control Items in Aligned Elements.
And the best of all, any data generated in Aligned Elements can be inserted into these document.
Sync documents with external DMS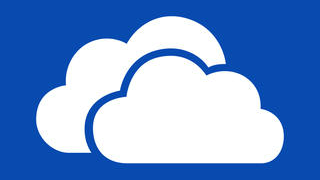 Automatically push DHF documents from Aligned Elements into external Document Management Systems. Set up workflows to transfer documents to a designated file location of your chosing.
The push action includes optional PDF conversion, dynamic file name strategies and transfer of document meta data.
Building DHF documents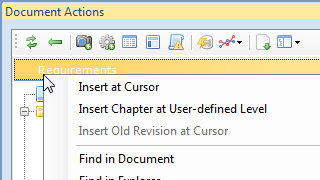 Your requirements, specifications, risks and tests can easily be inserted into Word documents using drag-and-drop.
Aligned Elements also swiftly generates documents with trace tables, risk summaries, check lists, DHF Indexes and other rich aggregates of DHF content.
No duplicates, always up-to-date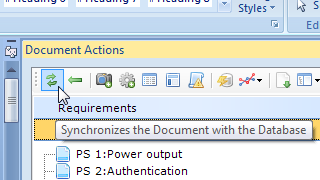 The Aligned Elements Word integration supports a two-way synchronization, where the documents are updated with changes from the database or the database is updated with changes in the documents.
Aligned Elements automatically detects when the documents and database are out of synch. Any changes detected during the synchronization will optionally update the Document's version history.
Flexible Word reporting
Since your Quality Management System probably already contains tried and tested document templates, why not use them in Aligned Elements?
The Word documents generated by Aligned Elements uses the styling and look-and-feel from your existing document templates and permits DHF content from the database to be mixed with free text and images, getting the best out of Word.
Furthermore, Aligned Elements supports different word styles for different contexts e.g. a formal style for official documents vis à vis an informal style for internal reviews.
Electronic Signatures
All documents can be signed using the FDA recommended x.509 V3 Class I certified standard flattened digital signatures.
In this manner, users can sign off on DHF documents electronically and record DHF relevant project decisions directly in Aligned Elements.