Requirements management
Create and manage requirements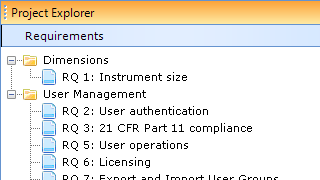 Requirements constitute the Design Input of your DHF and is the foundation of the product development.
In Aligned Elements, capturing, editing, grouping and versioning your requirements is accomplished with ease. Using a single repository for all your requirements ensures that there is never any doubt about the current state of your requirement catalogue.
Strict change control and complete audit trail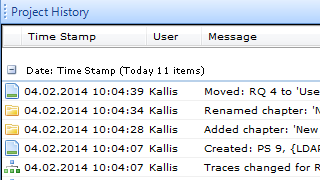 Any changes made in Aligned Elements is performed under strict version control, without letting the change management get in the way of your work.
A complete audit trail is kept of the requirements during the project life cycle, demonstrating clear accountability and ensuring compliance with regulations.
Rich editing capabilities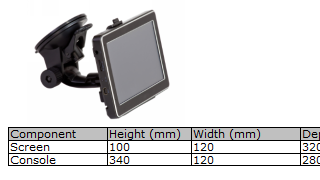 Images, tables and rich text formatting options brings life and clarity to your requirements.
Requirement forms consisting of rich editing capabilities together with Aligned Elements 12 different data field types induce a beneficial mix of creativity and formality to your Design Input.
Traceability and quality monitoring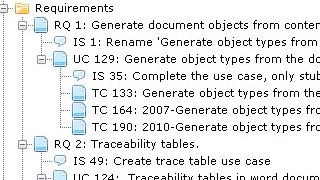 Trace the requirements to specifications, use cases, tests, risks or any other kind of artefact to progress the end-to-end traceability provided by Aligned Elements.
Consistency checks are readily available to monitor the quality status of your requirements, helping you to fix those issues well in time before the audit.