Features
On-Premise, Cloud or as Hosted Solution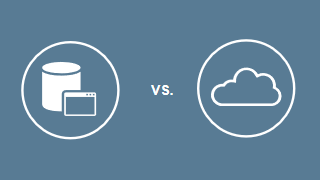 Whether On-premise, in your Cloud or as Hosted Saas, we are flexible.
You decide on the best Aligned Elements deployment option for your company.
We support you with technical assistance in all deployment cases.
One repository - all Design Control Items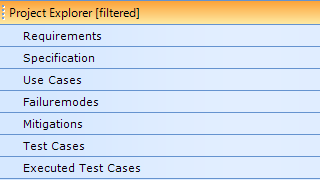 Aligned Elements is specifically built to carefully and thoroughly manage the medical device development documentation in accordance with regulations such as ISO 13485 and FDA QSR 820.
By keeping all Design Control Items in a single repository, Aligned Elements succeeds in efficiently handling the dependencies typical for the Design History File.
Seamless traceability with real time impact analysis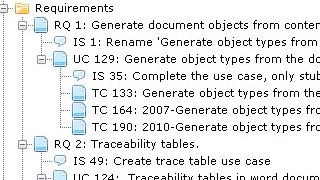 Intuitive Management of traces, combined with a clear visualization, leads to transparent quality of your documents.
The automated creation of flexible traceability tables can save you hours of work. The integrated checks find objects which do not have traces and highlights traces which need to be reviewed again.
Scanning for consistency and completeness
Aligned Elements scans the project content to detect and highlight gaps in the DHF consistency and completeness, such as missing traces, insufficiently mitigated risks, unreviewed changes, outdated documents and much more.
Real-time reporting of the DHF consistency coverage provides instant feedback of the current project quality.
ISO 14971/EN 62304 compliant risk management
The flexible integrated FMEA and Preliminary Hazard Analyis module allows the execution of regulatory compliant risk assessments.
Automated quality checks highlight not suffiently mitigated risks and not implemented mitigations. The riskanalysis can optionally be linked with the safety classifications from IEC 62304.
Automatic document generation and reporting
Any project ALM content can be exported into MS Word files with a simple click, applying customizable look and feel to the reports. Available reports incorporate rich aggregates such as traceability tables, risk assessments, review protocols, DHF Indexes, risk summaries etc.
Aligned Elements integral File Document Management administrates your DHF documents using the same strict version control and versatile consistency check mechanisms as the rest of the application.
Built for regulatory compliance
Aligned Elements is constructed with the medical device regulations in mind from ground up.
It is designed to simplify the work of milestones and audits, it provides capabilities for documentation base-lining and integrates a powerful DHF Index with automatic tracking of the project progress.
The integrated Design Review support allows you to capitalise on your review efforts, electronic signatures trims the document approval-and-release process and the regulatory checklist wizards formalizes the regulatory control procedures.
Web Client and Win Client, you don't have to choose
Aligned Elements is a medical device application lifecycle management software for the modern distributed work place. The rich Windows Client is industry-wide known for its ease-of-use and the Web Client provides lightning fast access to any project anywhere.
The collaboration in the multi-disciplined work force, benefits from the high transparency and quality enhancing mechanisms in Aligned Elements, making sure that gaps and inconsistencies are discovered and handled in ample time.
Efficient reuse through modularization
For manufacturers of platform-based modularized products, Aligned Elements will appear as a natural choice.
Just like modularized products permit efficient reuse and capitalisation of existing parts, Aligned Elements project linking allows individual modules to be documented independently and later being aggregated and connected into product DHFs, saving substantial time during the device development.
Flexible and Integrated
Aligned Elements is explicitly process independent, with high flexibility regarding naming conventions and reporting look-and-feel, in order to seamlessly fit into your existing work place.
Aligned Elements integrates with defect tracking systems such as GIT, Enterprise Architect, Atlassian Jira, Redmine, Trac, Countersoft Gemini and Azure Devops and enhances the capabilities of these systems by leveraging Aligned Elements consistency checks, tracing and reporting capabilities on the defect tracking data.