Aligned Elements V2.5 SP 5 released
What's New
Aligned Elements V2.5 Service Pack 5 (2.5.357/130.18463) is here and includes some awesome new features and a host of bugfixes
Web Client Admin Operations
Web Admins now have direct access to database management, template management and enhanced user management.
Design Review Feedback Overview
A new feedback overview displays the aggregated feedback from all users participating in the review.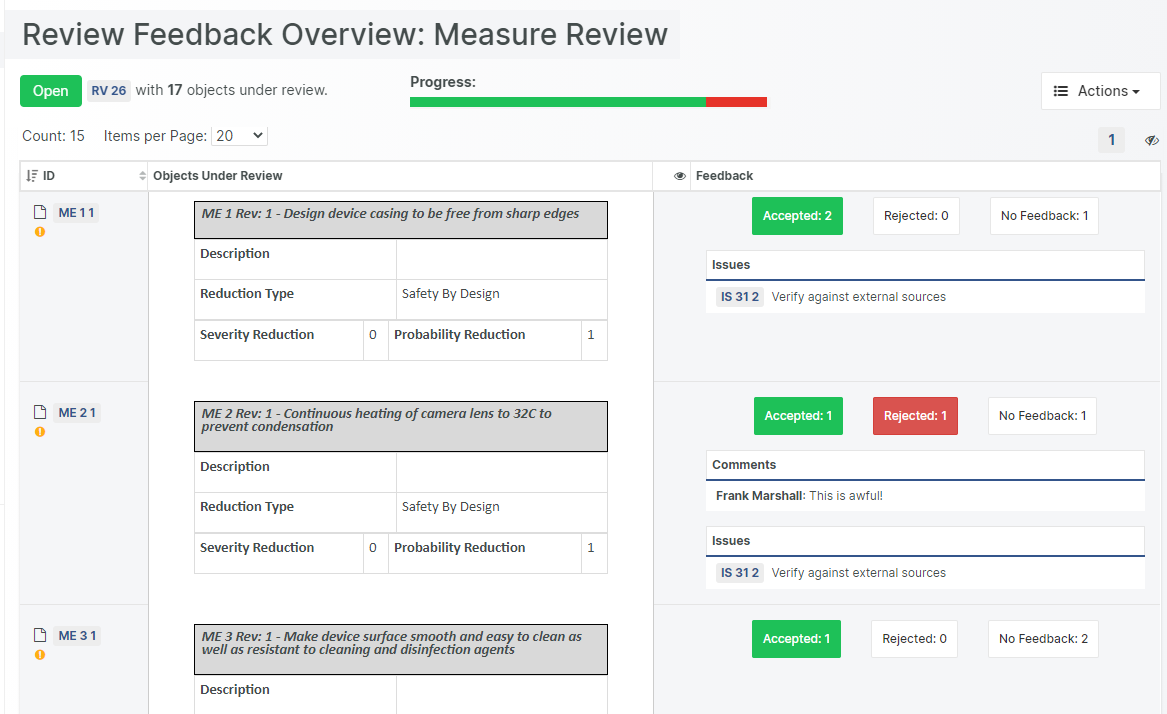 What's Changed
Insert Project Information attributes into Word as fields
Separate scrolling of Base form and Chapter list (Web Client)
Add to Test Run from Form (Web Client)
Add to Tag from Form (Web Client)
Enhancements in Issue proxy Authentication process
Optional prohibition of Severity reduction FMEA:s
Revision list always displayed with the latest revision on top (Web Client)
Allow use of text color and text background color in Rich Text and Table Attributes (Web client)
Upgrade now
With new features and important fixes, this release is a recommended upgrade.
Find the installer to Aligned Elements V2.5 SP 5 here.