FDA keeps pushing the topic of the importance of Human Factors and Usability Engineering, trying to maximize the likelihood that new medical devices will be safe and effective for the intended users, uses and use environments.
The FDA's draft guidance List of Highest Priority Devices for Human Factors Review, issued in February 2016, enumerates a number of device types where human factors data should be included in premarket submissions. This draft guidance is currently under review. The submitted Human Factors Review data should include a report that summarizes the human factors or usability engineering processes they have followed, including any preliminary analyses and evaluations and human factors validation testing, results and conclusions.
Ablation generators (associated with ablation systems, e.g., LPB, OAD, OAE, OCM, OCL) OCL)
Anesthesia machines (e.g., BSZ)
Artificial pancreas systems (e.g., OZO, OZP, OZQ)
Auto injectors (when CDRH is lead Center; e.g., KZE, KZH, NSC )
Automated external defibrillators (e.g., MKJ, NSA )
Duodenoscopes (on the reprocessing; e.g., FDT) with elevator channels
Gastroenterology-urology endoscopic ultrasound systems (on the reprocessing; e.g., ODG) with elevator channels Hemodialysis and peritoneal dialysis systems (e.g., FKP, FKT, FKX, KDI, KPF ODX, ONW)
Implanted infusion pumps (e.g., LKK, MDY)
Infusion pumps (e.g., FRN, LZH, MEA, MRZ )
Insulin delivery systems (e.g., LZG, OPP)
Negative-pressure wound therapy (e.g., OKO, OMP) intended for use in the home
Robotic catheter manipulation systems (e.g., DXX)
Robotic surgery devices (e.g., NAY)
Ventilators (e.g., CBK, NOU, ONZ)
Ventricular assist devices (e.g., DSQ, PCK)
According to the FDA, these devices were selected because they have clear potential for serious harm resulting from use error.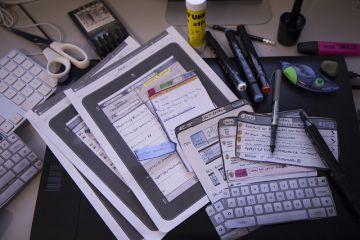 However, for device types not on the list, the guidance is very clear that submissions should contain human factors data if analysis of risk indicates that users performing tasks incorrectly or failing to perform tasks that could result in serious harm. This is a strong indication on that, regardless of device type, Human Factor engineering, Usability Engineering and the documentation of detected and mitigated risks caused be Use Errors will receive increased by the agency in the future.
The Aligned Elements IEC 62366 configuration is available for download in our extension library.
For a live demonstration of the Aligned Elements IEC 62366 configuration, please This email address is being protected from spambots. You need JavaScript enabled to view it. to set up an appointment.