Register for "Sharpen Your Skills 2018" - Efficient Medical Device Development
Sharpen your Skills 2018
May 17th, 2018 | HWZ University, 3 minutes from Zürich Main Station

Compliant and Efficient Medical Device Development
An impossible combination?
Join us to gather concrete and practical advice on how to meet trending medical device development challenges in 2018.
We have called on a group of experienced industry expert to share their latest best practices on how to eliminate problems with you.
Register now to reserve your seat!
We look forward to see you at this event. If you have any questions or information requests, please don't hesitate to This email address is being protected from spambots. You need JavaScript enabled to view it..
---
Key Learning Objectives
Medical Device IT Security
Live hacking session, an introduction to the regulatory requirements and hands-on tips for developers of medical devices - by Prof. Dr. Christian Johner, CEO, Johner Institute
Implementing GDPR at Polar
Learn more about how Polar implemented one of the most important regulatory changes in 2018. If you haven't started yet, get the do's and don's from Niclas Granqvist, Director Apps & Electronics, Polar Electro Oy
Common Usability Engineering Pitfalls
What could possible go wrong? Expected and unexpected outcomes from the usability engineering process based on real life examples - by Andrea Schütz-Frikart, Human Factor Speciailist, Frikart Engineering GmbH
Post-market surveillance, Transition from MDD to MDR
The lean and mean approach to performing MDR post-market surveillance using a realistic framework - by Stephanie Grassmann, MedTechXperts GmbH
Modular Design Control Documentation
Can Design Control Documentation be modularized and re-used in several Medical Devices? Discover the Pros and Cons - by Karl Larsson, Design Control Documentation Expert, Aligned AG
---
Time and Place
Date: Thursday May 17th
Time: 08:15 - 13:00
Place: HWZ University, Zürich
Presentations are held in German. Slides written in English.
Target audience
This event is aimed at medical device development professionals, project managers, QARA professionals, R&D personnel and other industry professionals engaged in medical device development.
Registration
We are looking forward to see you at this seminar!
Registration Fee: 125 CHF
30% early bird discount for registration before May 1st.
---
Location
Address: HWZ Hochschule für Wirtschaft Zürich, Lagerstrasse 5, Zürich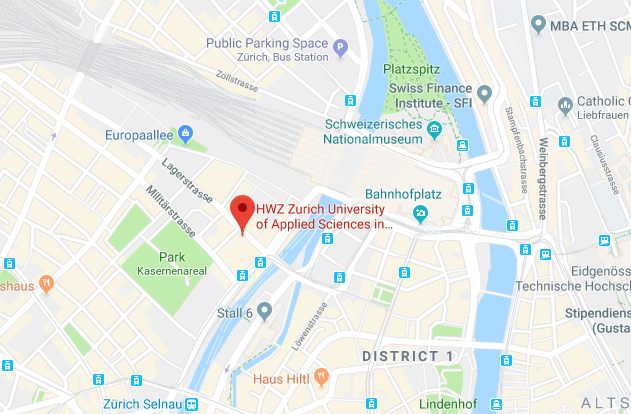 ---
About Aligned AG
Aligned AG provides Aligned Elements, a Medical Device ALM system that accelerates and ensures compliant Design Control documentation for medical devices. We assist our clients in developing regulatory compliant products within shorter time-frames, to lower costs and with higher confidence.