Swedish Medical Product Agency threatens to remove mobile health app from the market
In an interview in the magazine Computer Sweden, Mats Artursson, investigator at the Swedish Medical Product Agency (MPA) claims that "This is a question about demarcation where a mobile health app becomes a medical device." As an example, Mats Artursson mentions an app that checks skin cancer (malignant melanoma), a diagnosis for which a CE mark is required. "The app maker attempts to denounce responsibility by telling the user to contact a medical doctor in order to be sure. This is not OK according to the regulations."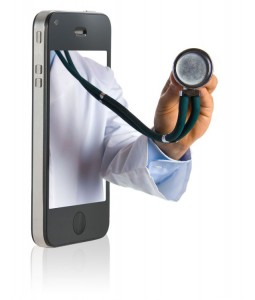 "These app developers do not know the regulations." says Mats Artursson. In order to send a clear signal to the health app market, the MPA is seriously considering to force a removal of an app from the market. "They are not following the regulations and we hope this will be a wake up call for other health app manufacturers. They must understand that this is serious."
Anders Emmerich, CEO at Aligned AG: "There has been some uncertainty among manufacturers regarding the regulatory status of many mobile health apps. This statement from the Swedish MPA will certainly level the playingfield. Patient safety needs to be put in focus."
The number of available health apps, sometimes in combination with wearables, have literally exploded the last 12 months and there has been lot of discussions about to which extent these apps needs to follow regulations. The Swedish MPA now sends a clear signal to the market.
"We ask everyone who sees a product that might be dangerous to let us know." finishes Mats Artursson.